This website is closed and not active anymore.
The Definitive Waterford Tourist Information Resource
Welcome to Waterford the Crystal County.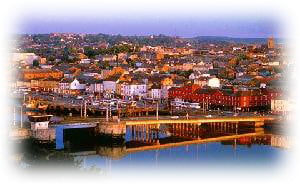 Waterford City is the capital of the Sunny South East of Ireland and Ireland's oldest city.
The city hosts a number of festivals during the year including the ever-popular Spraoi.
A natural playground for Arts, Golf, Water Sports, Equestrian, Walking, Angling and Cycling enthusiasts, Waterford City and County offer the complete holiday experience.

Waterford City was founded by Viking traders in 914 and it has an exciting medieval flavour and riverside bustle.
The Waterford Museum of Treasures tells the 1000-year-story of Waterford from the treasures of Viking Waterford at Reginald's Tower, the oldest civic urban building in Ireland, to the story of Georgian Waterford at the Bishop's Palace from 1700 to 1970.

Waterford City is the home of Waterford Crystal, a lifestyle product of exquisite craftsmanship. A visit to the House of Crystal visitor centre includes an opportunity to choose from the world's largest selection of Waterford Crystal. The factory tour offers first hand access to all areas of traditional crystal production.
The city has a strong maritime tradition and an estimated 500,000 people enjoyed the colourful spectacle of the 2011 Tall Ships Race and festival of music and culture in the city and along the river Suir Estuary to Dunmore East.
County Waterford offers a dazzling 147 kilometres coastline, with 49 beaches, beautiful river valleys, lakes and two dramatic ranges of very accessible mountains.
Dungarvan, the administrative capital for the county, is set in a broad, magnificent bay.
In between are lively and quiet Seaside Resorts like Tramore, the spectacular Copper Coast Geopark and lovely mountain & river valley towns and villages.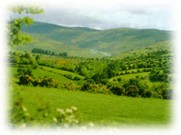 Houses & Gardens, where grace and beauty can be admired at leisure, are part of a rich heritage which includes Pre-Historic & Historic Sites.
The town of Lismore was originally a monastic settlement founded in the 7th Century by St. Carthage, a Heritage Town, it was the centre of ecclesiastical and temporal power for centuries.
Sophisticated fashion stores and high quality craft centres complete a holiday picture that is sure to please.
---